​Vision and purpose

We are a leading global provider of automated bone broth, soup and sauce production lines and services for the food industry. With our technology, know-how and industry expertise, we help you find solutions that fit into every step of your production process and to grow in emerging clean label food and beverage markets with natural bone broth innovations.

The company is the creation of Kai Iiskola, who has more than 35 years of professional experience in the international food industry business and over 25 years, specifically in bone broth and sauce production.

Coctio acts on the global market. Its customers include food manufacturers, meat and fish processing plants and slaughtering. We also welcome business startups, who are looking for setting up a bone broth, soup and sauce processing facility, to contact us to get your project started from an experienced and passionate partner with expertise in this high demand industry field.

Our vision is of a world where category 3 animal bones are seen and reutilised most sustainably, delivering 100% yield for bones as raw material and immense value for the manufacturing of high-quality, nutritious food products. With its broth production experience and engineering expertise, Coctio's mission is to enable this process and simultaneously prevent bone side streams from meat and fish processing going waste allowing nutrients to be recycled. This unique approach has vast potential to improve the profitability of global food, slaughter and rendering industries.

Furthermore, our ambition is, in partnership with our customers, to develop a clean-label food market globally and promote healthy and nutritious food processing and consumption. With our solutions and services, we encourage the food industry towards a more resource-efficient and sustainable food economy and policies

See the video about CEO Kai Iiskola tells the story of how his years of experience in the food industry and his passion for culinary tastes has paved the way for Coctio.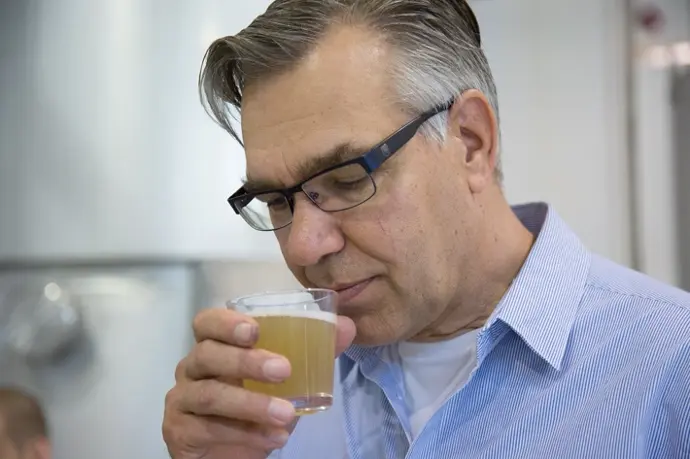 Kai Iiskola's professional background


The story of Coctio began long before the actual company was founded in 2014.
With over 35 years of professional experience in the food industry and 25 years of broth and sauce production experience, Coctio founder and managing director Kai Iiskola is an expert broth and sauce producer. He founded Puljonki Oy in 1991 where he developed the industrial process and equipment for producing high-quality broths and sauces that are even today used by Michelin–star restaurants. Nestlé Professional acquired Puljonki Oy in 2012.
Iiskola's accomplishments make him a true master of sharing the professional knowledge of industrial bone broth production business to advance global food industry.
Education and career as a gourmet chef: 1976 – 1991
1976 – 1978 Vocational qualification in Cookery. Helsinki, Finland
1980 – 1982 Vocational qualification in Hotel, Restaurant and Catering as a Chef. The Culinary School Perho, Helsinki

1979 - 1991 Cook and Head Chef for a number of gourmet cuisines in Helsinki


Puljonki, early stages: 1991 - 1997
1991 Moving from Helsinki to a small town of Juuka, situated in the countryside of North Karelia. Establishment of Puljonki Ltd together with Sauvo Hiltunen. Their passion was to create new business opportunities around high quality and culinary bone broth and sauces.
Production was started by simmering Sauce Espagnole and Demi-Glace with the traditional cooking process utilizing the experience of Iiskola as a professional chef. Culinary sauces were sold to cuisines and restaurants in Helsinki.
1992 – 1997 The production facilities of Puljonki were expanded several times during these years. Also, investments were made in new production equipment. Puljonki started exporting culinary taste bone broths and sauces in 1997 to professional kitchens and gourmet restaurants in the Netherlands, Norway, Sweden and Denmark.
During the early stages of Puljonki, Iiskola himself designed production equipment for Puljonki as suitable machinery did not exist in the market. He e.g. designed oven and cooker modules that enabled Puljonki to increase production capacity with demand.


Puljonki, development, growth & acquisition: 1998 - 2013
1998 – 2002 Engineering, development and start-up of an evaporated and automated industrial bone broth and sauce manufacturing process. The Cooking process was based on Iiskola's professional experience as a chef: the newly designed manufacturing line utilized traditional broth simmering method and chef level recipes as well as automated technology. The line was taken into production in 2002.
2002 – 2013 Puljonki was sold to a Danish company in two parts in 2005 and 2011 that was later acquired by Nestlé Professional in 2012. Iiskola worked as a managing director in Puljonki until the end of 2013. When Iiskola left Puljonki, the company had grown its facilities from 150 square meters in 1991 to 4 500 m2 in 2013.


Coctio: 2014 →
2014 Kai Iiskola founded Coctio Ltd, an international pioneer in the industrial bone broth and sauce production line field to take his passion for culinary tastes and traditional bone broth a step further. Coctio wants to advance food industry by upgrading bones from waste to income.

2015 The bone broth production lines by Coctio method are under production in Ylämylly, Finland.
2016 The orders received for a Coctio Standard bone broth and sauce production line for large volume operation and an SHS Dryer.
2017 The order received for a Coctio Small bone broth and sauce production line for low volume production.
2018-> Volume of orders for stand-alone Coctio equipment and turnkey line deliveries will increase in the European and American markets.
In 2018 Coctio launches Partner Program for its first resellers and partners, giving them the opportunity to become part of the Coctio Global Partner Network, providing local engineering, pre and after sales services to our expanding customer base in Europe, Asia, North America, Australia and the Middle East.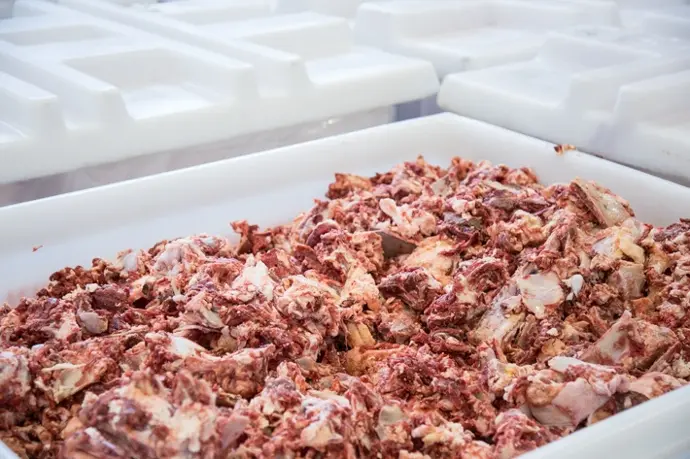 Why care about animal bones?

Write one or two paragraphs describing your product or services. To be successful your content needs to be useful to your readers.
Start with the customer – find out what they want and give it to them.