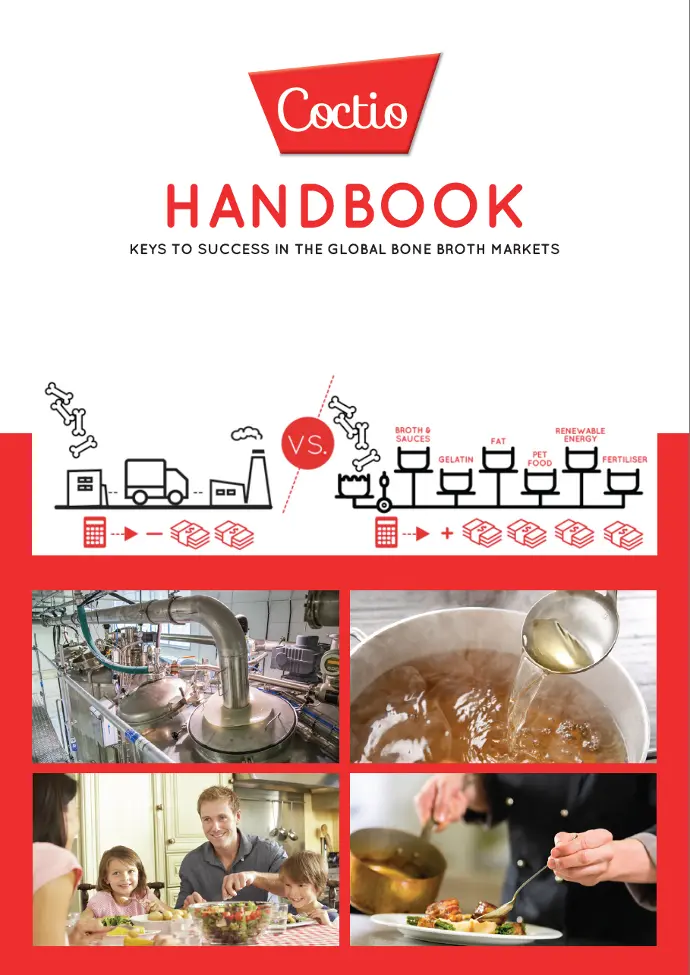 coctio handbook:
Keys to Success in the global bone broth markets
We hope our expertise will help you on your way in the bone broth, stock, and sauce business plan and feasibility study. Please proceed to download the Handbook by clicking the Handbook image below.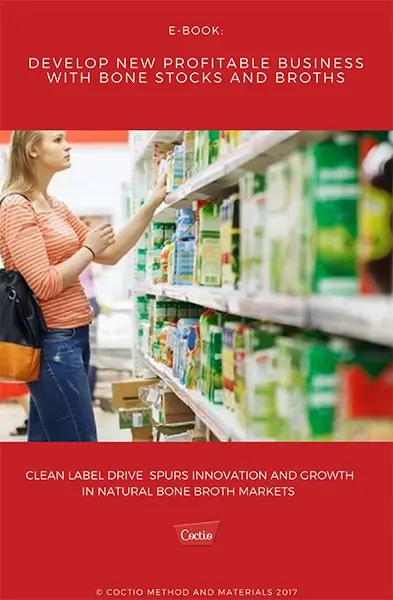 e-book
Develop new profitable business with bone stocks and broths
Clean label drive spurs innovation and growth in natural bone broth markets
In any situation you currently are in exploring and developing new food products and reformulate existing ones with clean label and nutritious positioning, and considering natural bone broth as an attractive opportunity, download our ebook for competitive landscape for bone broth product innovations.
KEY TAKEAWAYS:
Analysis of the key drivers and trends influencing the rapidly growing bone broth segment
Emerging opportunities and competitive landscape for bone broth product innovations
Picking out some exciting brands in the current markets in Europe
A snapshot of the market size and growth potential of bone broth for the food industry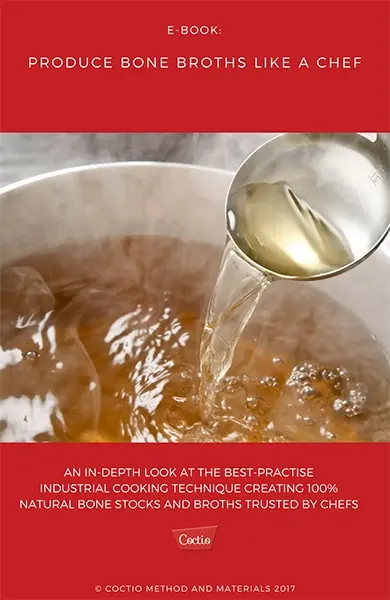 e-book
Produce bone broths like a chef
An in-depth look at the best-practise cooking principles creating natural bone broth applications

How to achieve clarity of the broth while ensuring all the aromas and nutrients from bone ingredients into end-product?
How to ensure the right level of gelling effect fo gelatine gelling formulation to provide perfect texture and viscosity to end-product?

Get this e-book to learn more about Coctio technology for proven cooking methods based on traditional techniques to produce broth products and applications with delicacy taste and high-quality.
KEY TAKEAWAYS:
Recognize critical aspects of the process producing high-quality bone stock
Learn the best-practise cooking principles for slow and gentle cooking
Essential elements recommended for cooking vessel technology to control the process for end products quality and consistency batch after batch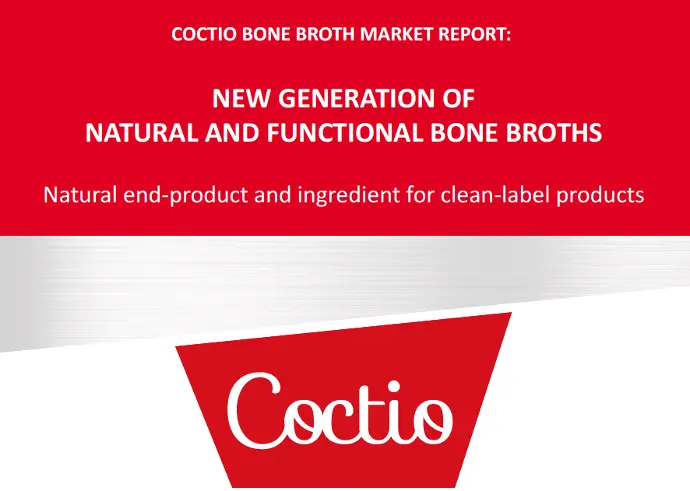 coctio industry outlook:
New generation of natural broths and functional bone broths
Get the insights you need on today's global bone broth market from Coctio's research! Learn about the fast-growing functional bone broth category, the untapped potential of natural source of nutrition and collagen protein ingredient, and exciting opportunities in everyday foods and beverages, supplements, meal replacements and functional snacks.

KEY TAKEAWAYS:

Insights into the market and opportunities for naturally functional bone broth formulations and innovations across the food industry.
Affecting driving forces of bone broth tapping into consumer food preferences.
Explore some great brands tapping into natural broth innovation
We would love to hear from you!
Get in touch to schedule a free consultation with one of our Business Specialists to discuss your project or getting more detailed information on the bone broth business and Coctio solutions.

Please fill out the contact form below and we will respond within the next business day along with the links to the above publications!