Industrial solutions
for using animal bones to produce
clean label culinary superfood
​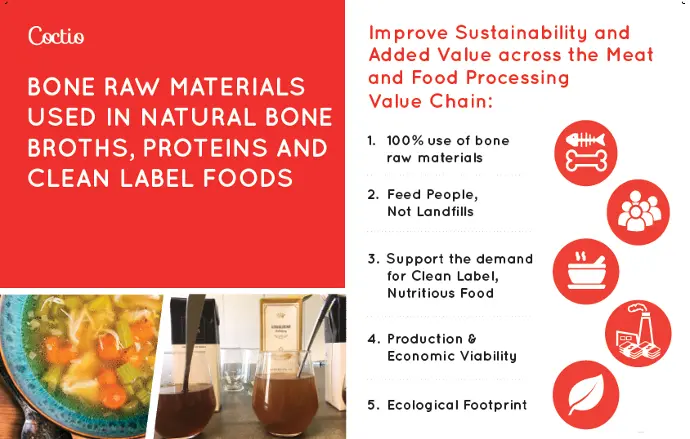 Coctio


Coctio is a firm believer in clean label products and in using all resources as best as possible to minimize or even eradicate waste.
Animal bones coming from meat and fish processing facilities are in many cases regarded as waste, even though they still encompass a tremendous trove of nutrition and flavour. Yet, a large quantity still finds its way to rendering processes where little value is retrieved.
Coctio seeks to change this approach. With over 35 years experience in the production of bone broth and derivatives, Coctio has developed proven equipment and process designs that allows companies to easily extract this value and create culinary superfoods.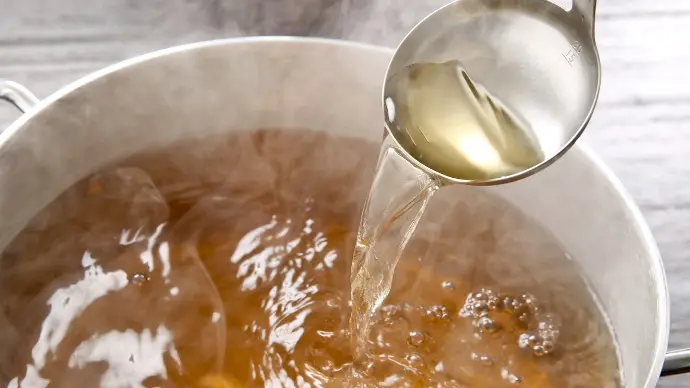 Bone broth, Pho, Ramen
Culinary superfood?

Even if it may seem that bone broth is a novel product, its roots go much farther - also known as liquid stock - it has been the staple ingredient of restaurant chef's for centuries and for good reason.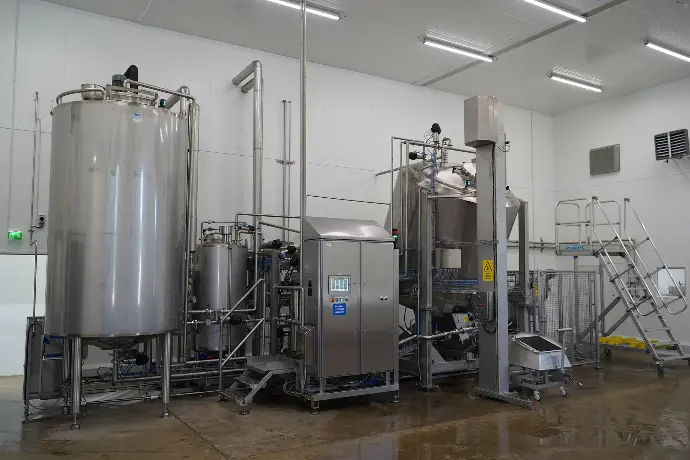 Coctio process for using animal bones to create culinary superfood
Coctio has developed proven industrial process and equipment to create culinary superfoods using animal bones, with the same principles as the restaurant chef would do in his own kitchen - just much larger scale!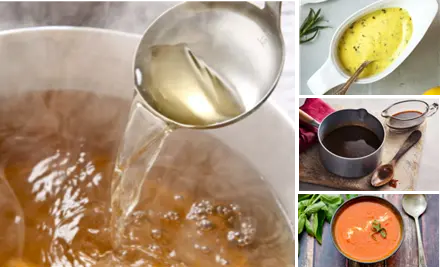 Culinary superfoods: Bone broth, Demi-glace, Sauces, Soup​

Bone broth, clear stock, cloudy stock, ramen stock, pho, demi-glace, bone broth concentrates, ready sauces, ready soup, ready meals - the applications and end-products are endless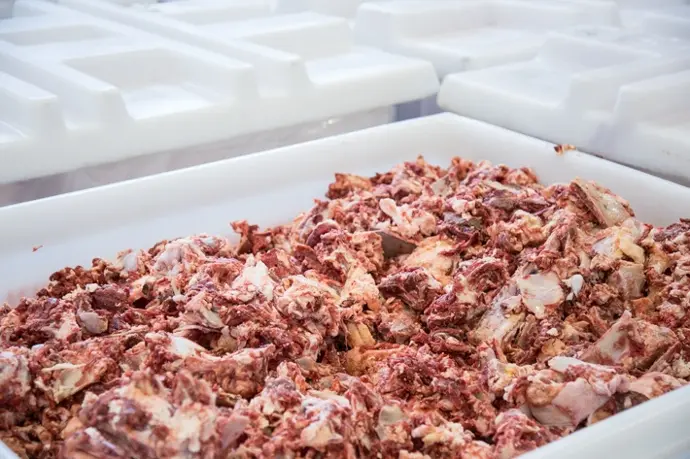 Why care about animal bones anyway?

Write one or two paragraphs describing your product or services. To be successful your content needs to be useful to your readers.
Start with the customer – find out what they want and give it to them.
Read more about bone broth and more in our blog!
Your Dynamic Snippet will be displayed here... This message is displayed because you did not provided both a filter and a template to use.